Creating green, adaptive and safe airports
The changing aviation industry now calls for innovations more than ever before. Airports need to adopt new and sustainable high-tech systems to become ready for the future. That is why TKH Airport Solutions introduced a new technology within the existing product range of LED lights: CEDD® AGL. A smart and sustainable solution for airports that increases the efficiency, safety and reliability of the AGL infrastructure.
More about CEDD®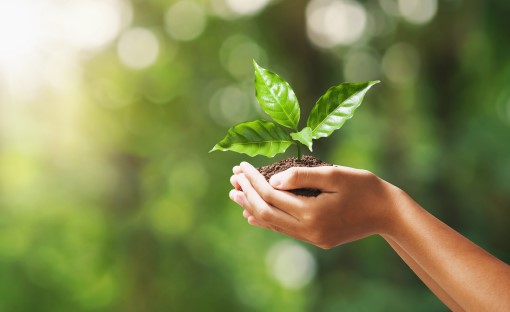 40% lower energy consumption compared to regular LED AGL
With 40% lower energy consumption compared to regular LED AGL systems, CEDD® enables airfields to reduce their impact on the environment.
Plug-and-play installation
Since no transformers are required, and the system has no galvanic connections in the field, installation of a CEDD® AGL system is quick and easy.
The world's most advanced de-icing system built together with TKH's CEDD® airfield light technology
TKH Airport Solutions proudly announces signing a contract with Canadian company JCAII to integrate TKH's CEDD® airfield ground lighting (AGL) technology with JCAII's SmartPad de-icing system. The combined system is currently being installed in the new centralized de-icing facility at Memphis International Airport.
Read more
(Photo: Memphis International Airport)
News
September 1, 2022
Because of the big interest in our technology and solutions, we are expanding our team. We currently have 10 open job positions in different disciplines! Click through to learn more Go...
March 1, 2022
Press Release | Integrated smart airfield ground lighting system to be installed at Memphis International Airport in the first half of 2022.
June 22, 2021
We proudly announce the opening of our second production line at our facility in Nykøbing Falster, Denmark. Similar to the first, this production line is equipped with advanced production tooling, sensors,...
Next Events
25-30 September 2022
TKH Airport Solutions will participate in the 25th edition of CANEW, the Canadian Airports National Electrical Workshop. The event is postponed to September 2022.
16-20 October 2022
Our team will take part in the 2022 Fall Technology Meeting of the Illuminating Engineering Society Aviation Lighting Committee (IESALC), held in Detroit, USA.
7-8 November 2022
On 7-8 November 2022, TKH Airport Solutions will exhibit at the Saudi Airport Exhibition in Riyadh, Saudi Arabia.