Plug-and-play installation
The contactless technology enables a plug-and-play installation of the fixtures. By simply clicking the cable into the bottom part of the fixture and connecting the protective cap, the fixture can easily be placed into the base.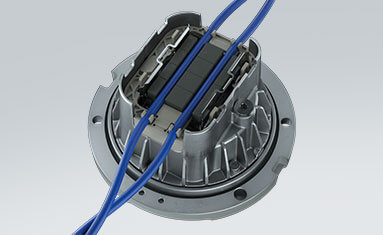 INSERT CABLE
Click the twisted pair cable into the cable grooves inside the bottom part of the fixture.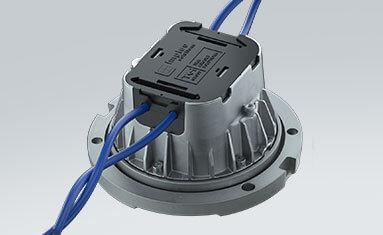 CONNECT
Place the protective cover on the fixture to close it.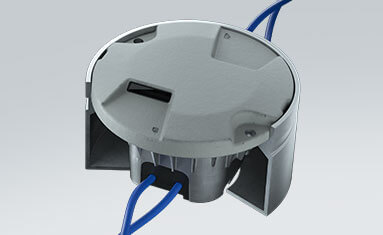 GO
Place the fixture inside the base and turn it in the correct position.
Easy installation
No cable splicing necessary
One twisted cable for power and communication
No secondary cable required
No high voltages, no traditional CCRs or transformers
No galvanic connection or corroding contacts in the field
Installation through saw cuts or in conduits